Resources to Improve Your Productivity

After examining the answers from one million employees and eighty thousand managers, the authors of this book distilled out some fascinating and important information from 25 years' worth of research ...
Read more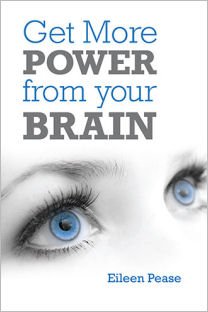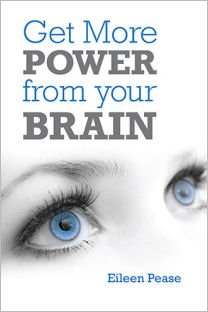 Get More Power From Your Brain
Reading this book will stimulate you to nurture and challenge your brain's power. By following Eileen's advice, you will be better able to...
focus and concentrate at will
defeat procrastination and become action oriented
acquire learning skills and retain information
maintain and improve your relationships
treat mistakes as good feedback
live mindfully
Soon to be available on Amazon! Email Eileen to inquire about a print copy.
Is it time to change your mindset?
Fixed Mindset Believes...
That intelligence is static, leading to a desire to look smart, and a tendency to:
​Avoid challenges
Give up easily
Make effort only to highlight own intelligence
Ignore useful feedback
Feel threatened by the success of others
Growth Mindset Believes...
That intelligence can be developed, leading to a desire to learn, and a tendency to:
Embrace challenge
Persist in the face of setbacks
See effort as a path to mastery
Learn from criticism
Find lessons and inspiration in the success of others
Get More Power from Your Brain with


"10 Ways to Keep Your Brain Healthy"

The information included in this chapter of Get More Power from Your Brain is in order of effectiveness to get and keep your brain as healthy and productive as possible. The most important thing to understand about your brain is that it can continue to grow new neurons and dendrites throughout your life.

When you sign up below for Dynamic Learning's monthly newsletter, you'll get this handy reference guide as a bonus.