About Dynamic Learning
For decades Dynamic Learning has been offering well-researched, practical techniques which our clients apply immediately to increase productivity and enhance their working environment. Our customized in-house training programs help you motivate, develop, and focus your people on the issues that matter most to your organization.
Our experienced team of highly trained facilitators offer you and your business exceptional insight and opportunities to improve your efficiency.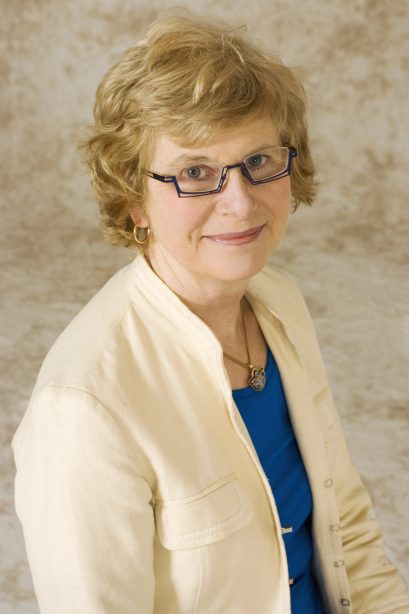 Certified Human Resources Professional
B.A. Psychology
B.Ed., Dalhousie University
Masters in Education, MSVU
Certifications:
Leadership 360º™

Strategic Leadership Practices™

Six Thinking Hats™

Mind Mapping™

Language And Behaviour Profile™

Myers-Briggs Type Indicator™

Strategic Directions™

Certified Speaking Professional®
Eileen loves to show people how they inadvertently deplete and can deliberately energize their brains, particularly when they are at work. She has over 25 years of experience teaching thinking and interpersonal skills in the workplace. Recently she tapped into the most up to date knowledge on brain research to write a book called, Get More Power from Your Brain.
She keeps up to date on how insights from neuroscience are being applied to leadership development in the Fortune 1000 companies through her membership of the NeuroLeadership Institute in New York. These case studies form the basis of her monthly newsletters and course content.
Eileen is President of Dynamic Learning Inc., a company devoted to helping key organizational people be more effective. As a facilitator she has led executive, supervisory, and management groups across Canada and the United States. Eileen is a senior associate of the Management Research Group (Portland, ME) and she facilitates their assessment-based development system in Leadership 360º™ and Strategic Leadership Practices™.
Eileen also has a particular interest in mental health in the workplace. She has been certified by the Canadian Mental Health Association, Ontario branch, to teach their Mental Health Works programs. She knows that a psychologically healthy work environment makes a critical difference to employee engagement, productivity, and profitability.
Eileen has a B.A. (Psychology), B.Ed., Dalhousie University and a Masters in Education from Mount Saint Vincent University. In July 2015, Eileen was delighted to be awarded her Certified Speaking Professional* medal at the US National Speakers Association conference in Washington, DC.
*The Certified Speaking Professional® (CSP) designation is the speaking industry's international measure of professional platform skill. CSP is conferred only on those who have earned it by meeting strict criteria, and indicates a competent speaking professional with proven experience who understands what is required and knows how to deliver client satisfaction. Fewer than 12% of the 5,000+ speakers who belong to the Global Speakers Federation hold this professional designation.
Program participants say:
"Very knowledgeable, funny, engaging and patient!"
"Great presenter. Great information. Gave my brain a nice work out."
"Eileen is great, passionate about subject matter, engaging..."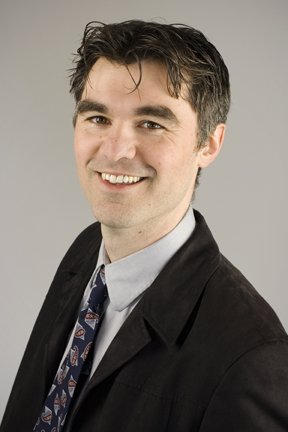 B.A. (Hons) Social Anthropology
Journalism Diploma, Edinburgh College, UK
MFA, Creative Non-Fiction

Jon Tattrie is a writer, a teacher and an award-winning journalist. He is the senior writing instructor for Dynamic Learning, teaching practical writing to businesses, government and non-profit organization employees.
Jon taught writing and reporting at the University of King's College School of Journalism and fiction writing at Dalhousie University's Department of English up to April 2020.
He has won five journalism awards writing for CBC.ca, Halifax Magazine, Business Voice, the Globe & Mail, Metro Canada, the Canadian Encyclopedia and many more. He regularly reports for CBC television, radio and online.
Since 2009, Jon has written eight books, ranging from literary fiction to travel to biography. Two of his better-known works are Cornwallis: The Violent Birth of Halifax and The Hermit of Africville. His most recent book, Peace by Chocolate, will be published in the Fall of 2020.
Jon has taught for Dynamic Learning Inc. since 2012. His evaluations are consistently excellent and students praise his ability to connect his vast writing knowledge to their particular writing challenges.
He excels at gathering information from several sources and writing concise, accurate reports to meet tight deadlines. He will show you how to do it.
Jon has an Honours BA from Dalhousie University and a diploma in journalism from Edinburgh College, Edinburgh, U.K. In May 2020, Jon graduated with his Master in Fine Arts in Creative Nonfiction at the University of King's College.
Comments about Jon's teaching include:
"Jon was an excellent facilitator and made this course interesting and fun."
"Jon is very knowledgeable about the topic and offered good delivery of the material."
"I will be referring to the manual for years to come!"
"Excellent course; effective teaching skills."
"Relevant to my situation, examples/exercises easily understood. Concepts immediately usable. One of the better courses I have attended in recent years."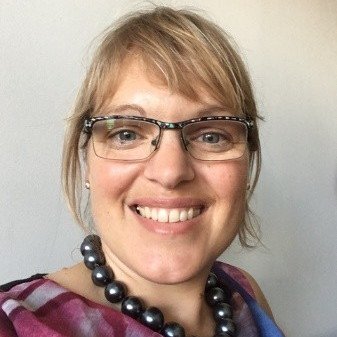 As a lifelong learner whose teaching philosophy is deeply rooted in adult education theory, Ute most identifies with Kolb's (1984) Experiential Learning Theory. Her life has given her diverse perspectives. Ute explored many cultures and countries and she has also experienced diverse academic disciplines and professional roles.
The ability to look at situations from diverse perspectives facilitates Ute's teaching. She shares stories of experiences that have led her to deeply reflect, seek understanding, learn, practice her new understanding, make mistakes, and start over.
Ute's constant critical reflection on her experiences aims at learning for continuous personal and professional growth.
Ute holds a Bachelor of Arts (Econ) from Heidelberg University in Germany, a Master in Business Administration from Dalhousie University, and is a candidate in the Master of Education (Lifelong Learning) program at Mount Saint Vincent University.