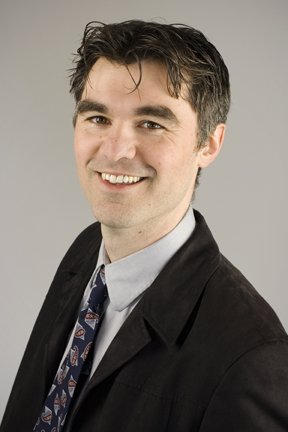 B.A. (Hons) Social Anthropology
Journalism Diploma, Edinburgh College, UK
MFA, Creative Non-Fiction

Jon Tattrie is a writer, a teacher and an award-winning journalist. He is the senior writing instructor for Dynamic Learning, teaching practical writing to businesses, government and non-profit organization employees.
Jon taught writing and reporting at the University of King's College School of Journalism and fiction writing at Dalhousie University's Department of English up to April 2020.
He has won five journalism awards writing for CBC.ca, Halifax Magazine, Business Voice, the Globe & Mail, Metro Canada, the Canadian Encyclopedia and many more. He regularly reports for CBC television, radio and online.
Since 2009, Jon has written eight books, ranging from literary fiction to travel to biography. Two of his better-known works are Cornwallis: The Violent Birth of Halifax and The Hermit of Africville. His most recent book, Peace by Chocolate, will be published in the Fall of 2020.
Jon has taught for Dynamic Learning Inc. since 2012. His evaluations are consistently excellent and students praise his ability to connect his vast writing knowledge to their particular writing challenges.
He excels at gathering information from several sources and writing concise, accurate reports to meet tight deadlines. He will show you how to do it.
Jon has an Honours BA from Dalhousie University and a diploma in journalism from Edinburgh College, Edinburgh, U.K. In May 2020, Jon graduated with his Master in Fine Arts in Creative Nonfiction at the University of King's College.
Comments about Jon's teaching include:
"Jon was an excellent facilitator and made this course interesting and fun."
"Jon is very knowledgeable about the topic and offered good delivery of the material."
"I will be referring to the manual for years to come!"
"Excellent course; effective teaching skills."
"Relevant to my situation, examples/exercises easily understood. Concepts immediately usable. One of the better courses I have attended in recent years."